TESTIMONIALS:
"
Dr. Rob Garcia has proven to be a powerful force in business coaching.
He is a brilliant coach with a magnitude of resources.
He has helped my group
with strong strategies for success, I can't wait to see what The Next Level has in store for entrepreneurs.
"
​-
Jillian Sandoval, CEO of My Successful Future
---
"
I have worked with Dr. Rob on several projects and his knowledge, creativity and enthusiasm helped me to elevate my coaching practice. He's a great guy to work with and the quality of his programs are great. His First 30 ELITE Facebook group is AMAZING
"
​-
Autumn Clifford, Confidence Coach/CEO
---
​
"
Dr. Rob is a powerful coach who is so above the basic status quo. He is a peak partner and his collaboration knows no limits. Dr. Rob's SHIFT Magazine has helped me elevate my own coaching practice. He supports every community he is in and goes above and beyond service.
"
-
Heather Prestanski, Limitless Life & Business Coach
---
"I was going through a period of some slow sales in my home business and was having self doubt that kept me from attracting as many clients as usual. I had ONE call with Dr. Rob, he gave me mindset and exposure training and the next day, FOUR people hired me. I cannot recommend this guy enough." - Lacey Stark, CEO Lacey Stark Co
---
Powered by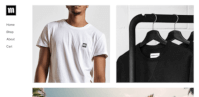 Create your own unique website with customizable templates.